The Columbia Rockers Fastpich Softball is a softball organization based out of Columbia, Missouri.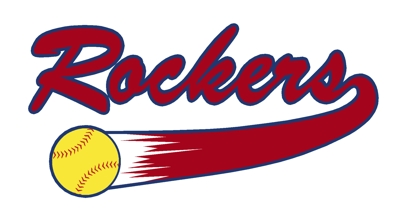 The Rockers girls softball club is looking for outstanding individuals for opportunities to coach.
Interested folks can email Debbie Jameson at djameson1961@gmail.com
We are coordinating our 2021/2022 teams.
If you are interested in coaching a Rockers team, email Debbie Jameson
To arrange a private tryout, contact the coach directly.
The Rockers are looking for great coaches to develop players and guide families through competitive softball.
For our 2021/2022 season we have the following teams.
2022 COLUMBIA ROCKERS
Contact the coaches directly for try out information.
16A – Shane Cruzan 573-645-5816 rockers06@icloud.com
14U – Shane Martin – 573-303-1696 SMartin@vu.com
14U – James Patrick – 573-982-9413 jamespatrick9413@gmail.com
Dan Trim, 573-268-9686 tigerpawnshop@gmail.com
14U – Debbie Jameson – 573-424-9013 djameson1961@gmail.com
Wendy Spratt wsspratt@ccis.edu Tim Moloney 573-219-2411 moloneytke@aol.com
12U – Ashley Simmons – 573-864-4998 simmonsar@health.missouri.edu
12U –  Alan Bunch 573-268-7765 alanbunch43@gmail.com and Steve Hirt 573-424-7908 stevehirt12@gmail.com
10U – Suzanne Jackson, 573-999-4856 and Amanda Sturtevant, 573-489-7615
2011 and 2012 birthdays (will consider 2013)
10U – Jennifer and Troy King, 573-808-4159 jenndawn1975@gmail.com
2012 and 2013 birthdays (will consider 2011)
We would like to start up 18U teams, anyone interested in coaching a team, please contact Debbie at 573-424-9013.
About the ROCKERS
The ROCKERS were established in the fall 1995 by Steve Hirt and Debbie Jameson to offer competitive softball in mid-Missouri.  The ROCKERS and its sister club, the Rattlers, are based in Columbia, Missouri, but the teams are comprised of players from all over Missouri. Within our organization we have teams in the 18U, 16U, 14U, 12U, & 10U age groups. In the past 17 years, over 175 current and/or former players have played or have signed letters of intent to play at the collegiate level and have received college scholarships.  The ROCKERS recruit athletes with a good attitude, who are team players, hard working and are coachable.  Our teams play 60-80 games per year including competitive leagues and tournaments.                          
About the RATTLERS
The RATTLERS team was started by Gary Ennis in 1990.  Gary started the team when his daughter began playing and has never retired.  The Rattlers were the first competitive fast-pitch softball team in Columbia for 18 & under girls.  The RATTLERS have a standing tradition of excellence and strength and are regarded as breeding ground collegiate players.  The ROCKERS club has modeled their organization around the traditions and class that the RATTLERS established over 20 years ago.  Both the RATTLERS and the ROCKERS have the same mission and objective for competitive youth softball. 
ROCKERS/RATTLERS Mission Statement
The ROCKERS continue their commitment to provide a positive environment for the players to develop their skills while maintaining the perspective that softball is still a game and a player must have fun to make it a worthwhile experience. We look forward to seeing you on the field.
Contact us:
If you are interested in the ROCKERS/RATTLERS teams, please feel free to contact any of the coaches or our club managers.